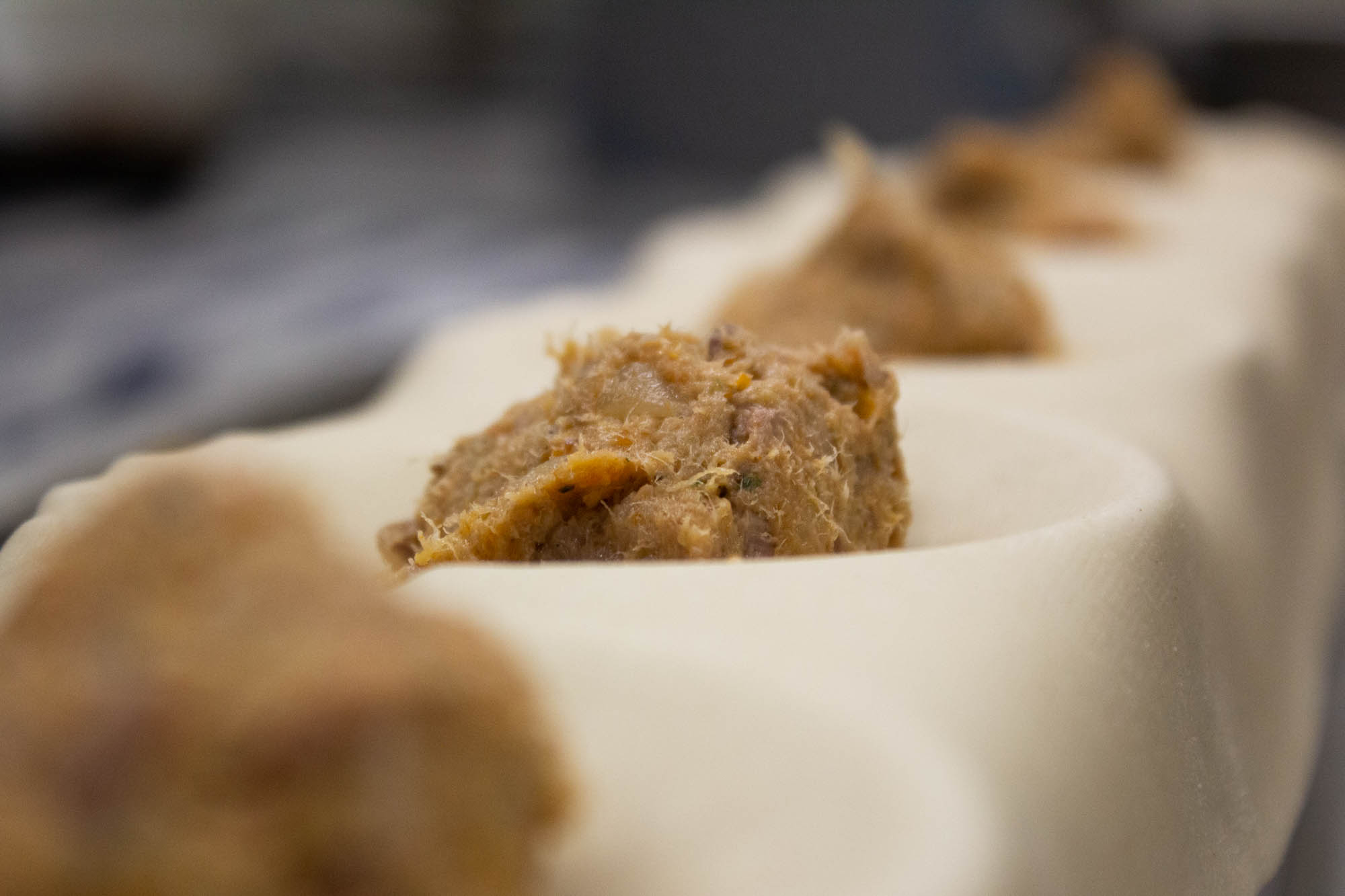 Pierogi with slow cooked meat
First there was meat...
A royal tradition - slow cooked pork, beef and vegetables, wrapped in thin, velvet-smooth dough.
A rich treat of the nobility.

Fresh product

Ingredients:
Dough: wheat flour, water, eggs, rapeseed oil, salt.
Filling: pork (48%), beef (16%), onion, vegetables, garlic, salt, black pepper, smoked paprika, smoked chili, soy sauce, celeriac.
&ltBack