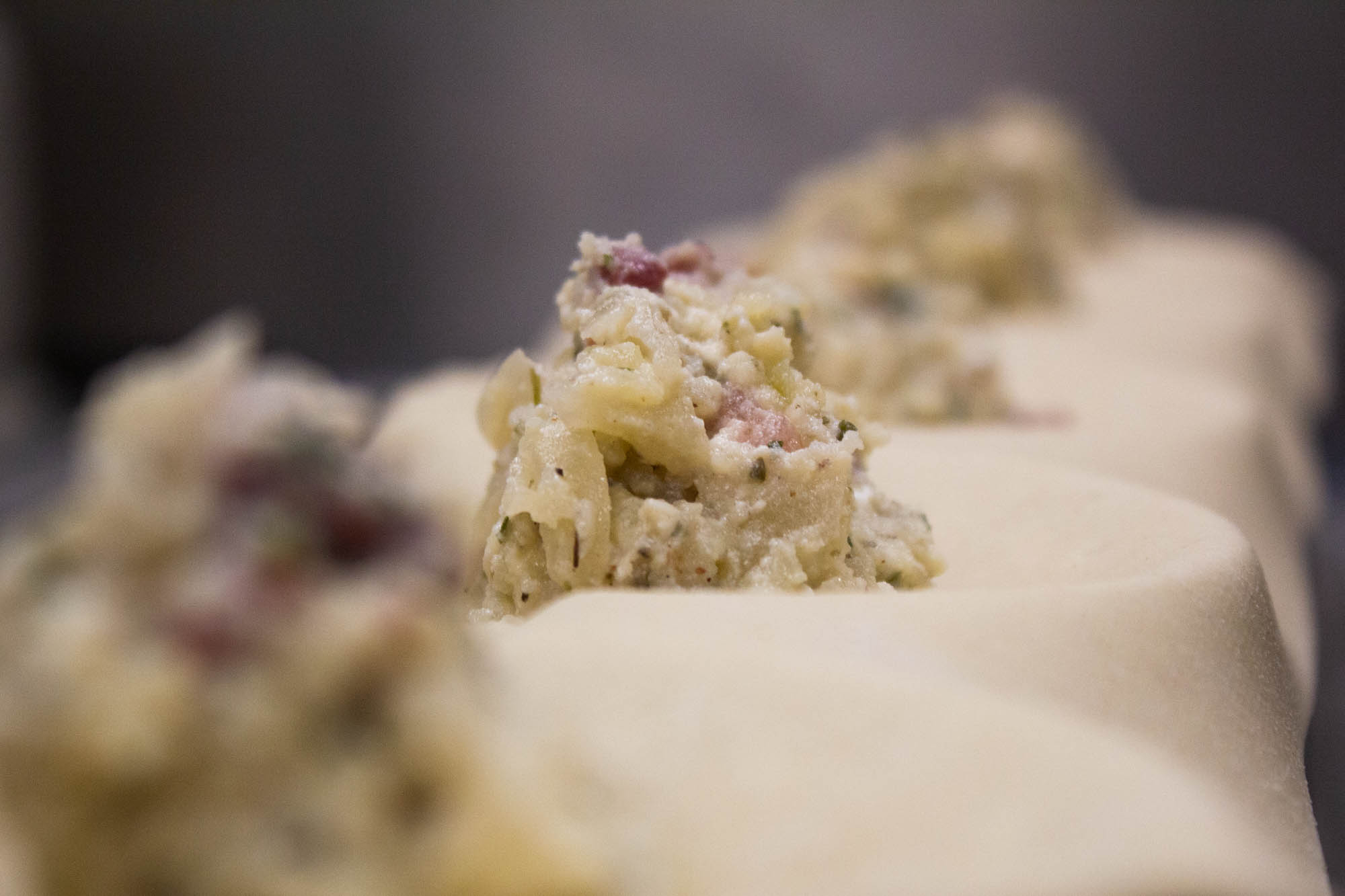 Pierogi with potatoes, cottage cheese & smoked bacon
Grandma dropped some and fattened the russian.
Fried bacon crashed the party.
Deliciously packed with rich cottage cheese, fried onion, potatoes, spices and smoked bacon.

Fresh product

Ingredients:
Dough: wheat flour, water, eggs, rapeseed oil, salt.
Filling: potatoes, cottage cheese, onion, smoked bacon, garlic, marjoram, salt, black pepper, soy sauce.
&ltBack